opublikowano: 15-07-2014
www.dajwlape.pl  -
donosy na sędziów w internecie. Czy tymi informacjami zainteresują się funkcjonariusze prokuratury ? czy tylko osobami którzy piszą donosy? 
Jak podaje Rzeczpospolita strona  www.dajwlape.pl  cieszy się dużą popularnością. W ciągu trzech lat odwiedziły ją miliony internautów. Nie każdy zostawia swój komentarz, ale czyta ją chętnie.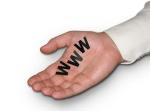 W jednej z zakładek dostępny jest ranking sędziów z całej Polski. Można w nim zabrać głos na temat konkretnego sądu lub konkretnego sędziego (z imienia i nazwiska). Internauci, którym przyszło się zmierzyć z wymiarem sprawiedliwości, mogą dodać dane sędziego do listy i zamieścić obok tego komentarz. Opinia może być pozytywna, negatywna i obojętna.
Wśród wpisów, które do tej pory się pojawiły, przeważają te negatywne. Postanowiliśmy sprawdzić wśród sędziów, czy znają ten portal i czy sprawdzają na bieżąco, co się na nim dzieje. Okazuje się, że większość pytanych wie o rankingu i zagląda do niego, szukając w nim opinii o sobie i o znajomych. Nie kryją oburzenia, głównie z powodu tytułu strony. Wielu mówi o tym oficjalnie, inni wolą nie podawać nazwiska.
A co na to nasi najjaśniejsi sędziowie ?
Waldemar Żurek, sędzia Sądu Okręgowego w Krakowie i rzecznik Krajowej Rady Sądownictwa, o istnieniu strony nie wiedział. Zapoznał się z nią dzięki "Rz" kilka dni temu. Co o niej myśli?
– Cóż, mamy demokrację i każdy może w internecie każdego krytykować – zauważa. Przyznaje też, że krytyka nie jest sędziom obca, bo są jej poddawani codziennie. – Nazwanie strony "daj w łapę" uważam jednak za obrzydliwe. Po lekturze kilkunastu wpisów przyznam, że w co najmniej kilku wypadkach zastanowiłbym się nad pozwem lub zawiadomieniem prokuratury – mówi.
Są jednak zagadnienia, które próbuje tłumaczyć. I wymienia wpisy ojców na temat swoich spostrzeżeń w walce o prawa do dzieci i spotkań z nimi.
– Wielu z nich by nie było, gdyby w prawie rodzinnym obowiązywała naprzemienna opieka nad dziećmi, tak jak jest to w innych europejskich krajach – wyjaśnia sędzia Żurek. Trochę tłumaczy też zawiedzionych, zrezygnowanych czy agresywnych ojców kochających własne dzieci.
– Wchodzi na salę człowiek, który kilka miesięcy, a bywa, że i lat, nie widział swojego dziecka. Na sali widzi sędzię-kobietę, ławników-kobiety, adwokat strony przeciwnej to też kobieta. W dodatku w tych okolicznościach zapada niekorzystne dla niego rozstrzygnięcie. W takiej sytuacji mogą puścić nerwy, a agresja wylewa się potem w internecie – tłumaczy.
Ostrożnie z korupcją
 Pytani przez nas inni sędziowie nie mają litości dla autorów wpisów dotyczących przyjmowania łapówek przez sędziów za konkretny, wcześniej ustalony finał sprawy.
– Te sprawy powinny być ścigane – uważają. Nie są jednak przekonani, czy powinni to robić sami skrytykowani i obrażeni w komentarzach sędziowie czy też sąd jako instytucja.
– Bardzo łatwo jest sprawdzić IP komputera, dotrzeć do autora wpisu i ustalić, kto, gdzie, kiedy, komu i w jakich okolicznościach wręczył łapówkę – zauważają.
– Wówczas mamy prostą sprawę karną: albo o pomówienie, albo o korupcję. Jakiś wyrok musi zapaść – podkreśla sędzia Żurek.
O istnieniu strony wie od dawna Maciej Strączyński, sędzia Sądu Okręgowego w Szczecinie i prezes Stowarzyszenia Sędziów Polskich Iustitia. I nie jest zdziwiony jej powstaniem. – Ludzie myślą, że sędziowie biorą łapówki, bo taki przekaz często dostają – mówi krótko.
Przyznaje też, że są adwokaci, których nie wpuszcza się do pokoju sędziowskiego, by nie mogli po wyjściu z niego poinformować strony, że wszystko już załatwili. – Zeznawałem w tym roku w sprawie o łapówkę. Ktoś twierdził, że wziął pieniądze od strony dla mnie – opowiada sędzia Strączyński.
Bujający w obłokach sędziowie uważają, że sąd, wyrokując, nie ma szansy nie podpaść jednej ze stron. I dla tych niezadowolonych jest właśnie ta strona i ranking na niej umieszczony. Dla niego samego, jak podkreśla, wartość rankingu jest żadna.
Bo miał dość
– Założyłem stronę i uruchomiłem ranking po tym, gdy osobiście dotknęły mnie problemy z sędziami rodzinnymi – przyznaje "Rz" Dawid Jabłoński, pomysłodawca, założyciel i administrator strony. Mówi, że w ciągu trzech lat przybywa nie tylko komentarzy, ale także wpisów, jakie pojawiają się w sieci poza samą witryną.
– Odgrażano mi się, proszono o usunięcie krytycznych wpisów – opisuje reakcję na to, co się dzieje na stronie. Zdarza się, że prokuratura prosi o informacje (IP) o autorach wpisów.
– Podaje pan? – pytamy.
– To zależy, czego sprawa dotyczy. Jeśli korupcji, to z reguły tak – odpowiada "Rz".
"Sympatyczna i kompetentna", "uprzedzona do strony", "czyta pobieżnie akta i lubi mocno fantazjować w uzasadnieniu", "na kilku rozprawach sędzia zasnęła za sędziowskim stołem", "sędzia przyszedł na rozprawę pijany albo pod wpływem środków odurzających czy narkotyków" – to przykłady komentarzy. Padają obok nazwisk i imion sędziów.
– To te nie najgroźniejsze, bo wiążą się z oceną sędziego i jego zachowania na sali rozpraw. Walczyć z nimi nie ma co, ale można próbować wyeliminować te niezasadne – wskazuje jeden z sędziów. Jak chce to zrobić? Nagrywać rozprawy. I nie chodzi tu o e-protokół, tylko o rejestrowanie przebiegu rozprawy, zachowania świadków i sądu, przygotowania do rozprawy itd.
Głos 
na jedno kliknięcie
By zamieścić komentarz na stronie dajwlape.pl, nie trzeba się nawet logować. Wystarczy kliknąć na nazwisko sędziego, a potem dodać swoje uwagi.
Podobnych portali jest więcej, np. ZnanyLekarz.pl. Na nim pacjenci wymieniają się opiniami o medykach.
Z kolei na portalu Facebook działa strona o nazwie Sfotografuj Policjanta. Użytkownicy FB zamieszczają tam np. zdjęcia radiowozów zaparkowanych w miejscach niedozwolonych albo przeznaczonych dla niepełnosprawnych. W ten sposób obywatele chcą walczyć z niekompetencją w najważniejszych instytucjach państwa.
– Formuła rankingów sprawdza się w wielu dziedzinach. Powstają coraz to nowe. Mamy już rankingi szkół wyższych, lekarzy, szpitali, urzędów skarbowych czy kancelarii prawnych – ocenia zjawisko socjolog Łukasz Zagórski. Jego zdaniem to naturalna kolej rzeczy ze względu na konkurencję, która wymusza rywalizację, i na coraz bardziej świadome społeczeństwo. To właśnie jemu ma służyć szczególnie formuła rankingu pozwalająca na ocenę zachowań konkretnych sędziów.
– Ludzie reagują także na sytuacje, w których chcą wypełnić swój obowiązek, a tymczasem są źle traktowani – dodaje Zagórski.
Podaje przykład stawiennictwa przed sądem w charakterze świadka. Człowiek zwalnia się z pracy, idzie do sądu złożyć zeznania, a na miejscu okazuje się, że chociaż jest to pierwsza sprawa na wokandzie, sędzia spóźnia się ponad 40 minut. Jak gdyby nigdy nic wchodzi na salę i nie wyjaśnia powodu spóźnienia. Chwilę potem następna niespodzianka: na wokandzie widnieją nazwiska sześciu świadków i wszystkich zapisano na jedną godzinę. Pozostali godzinami czekają pod drzwiami.
– To przestaje się ludziom podobać. Kiedy jeszcze sędzia pozwoli sobie na niegrzeczność, ironiczny komentarz lub po prostu nieeleganckie zachowanie, pewne jest, że jeśli petent wie o istnieniu takiego rankingu, to skorzysta z możliwości zabrania głosu. Nawet gdy nie jest pieniaczem – dodaje Zagórski.
ARTYKUŁY - do przemyślenia z cyklu: POLITYKA - PIENIĄDZ - WŁADZA
Polecam sprawy poruszane w działach:

SĄDY
PROKURATURA
ADWOKATURA

POLITYKA
PRAWO
INTERWENCJE - sprawy czytelników
"AFERY PRAWA" - Niezależne Czasopismo Internetowe redagowane jest przez dziennikarzy AP i sympatyków z całego świata których celem jest PRAWO, PRAWDA SPRAWIEDLIWOŚĆ DOSTĘP DO INFORMACJI ORAZ DOBRO CZŁOWIEKA

uwagi i wnioski proszę wysyłać na adres:
afery@poczta.fm - Polska
aferyprawa@gmail.com
Dziękujemy za przysłane teksty opinie i informacje.
WSZYSTKICH INFORMUJĘ ŻE WOLNOŚĆ WYPOWIEDZI I SWOBODA WYRAŻANIA SWOICH POGLĄDÓW JEST ZAGWARANTOWANA ART 54 KONSTYTUCJI RZECZYPOSPOLITEJ POLSKIEJ.
Ograniczenia w zakresie korzystania z konstytucyjnych wolności i praw mogą być ustanawiane tylko w ustawie i tylko wtedy, gdy są konieczne w demokratycznym państwie dla jego bezpieczeństwa lub porządku publicznego, bądź dla ochrony środowiska, zdrowia i moralności publicznej, albo wolności i praw innych osób. Ograniczenia te nie mogą naruszać istoty wolności i praw.
1 - Każdemu zapewnia się wolność wyrażania swoich poglądów oraz pozyskiwania i rozpowszechniania informacji.
2 - Cenzura prewencyjna środków społecznego przekazu oraz koncesjonowanie prasy są zakazane.